Click the images for the PDF files (in some cases, they are multiple pages – scroll down in the file to see all pages. Thanks.)
In November we have our Irish Music Weekend.  Please click each individual image to see the corresponding page full-size and or print.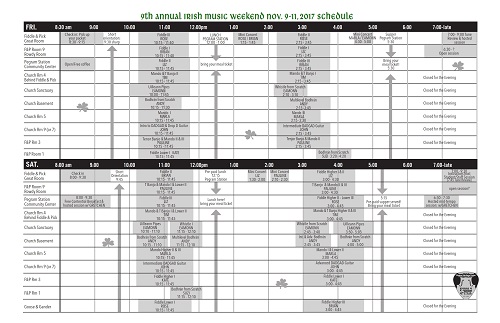 Full PDF (You MUST scroll down to see all pages. If you want individual pages, see above.): Click here for Download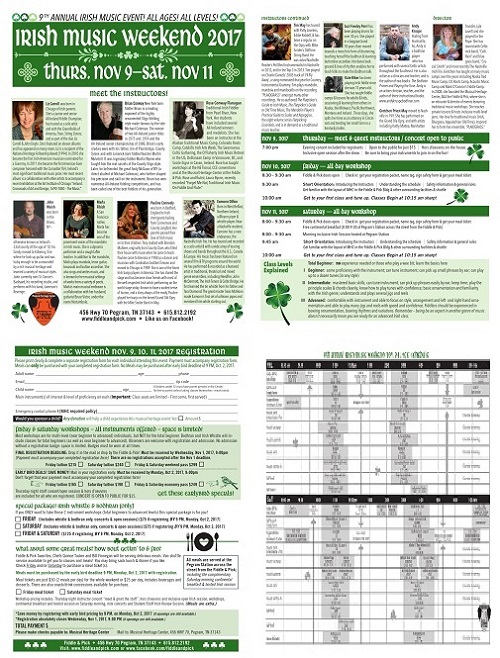 Lodging at the Fiddle & Pick         Irish Session Schedule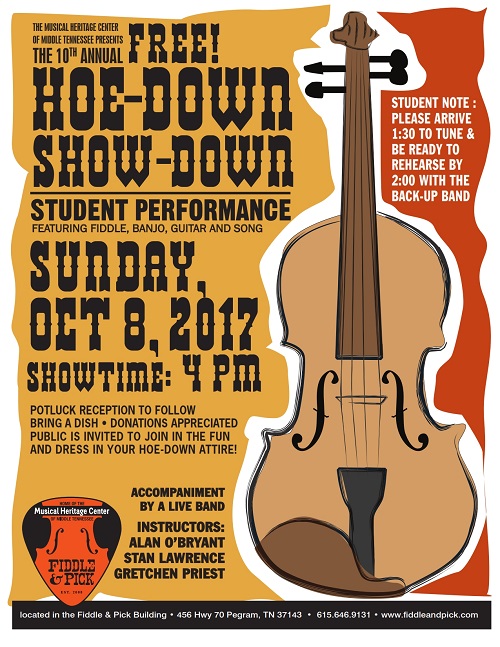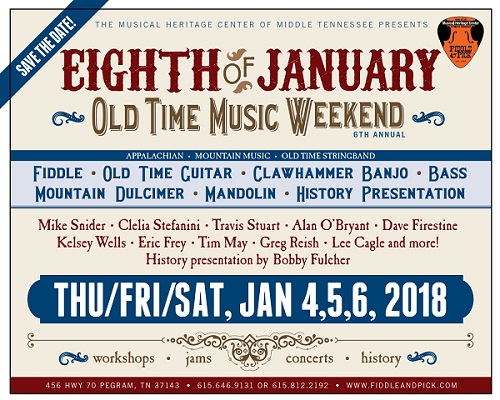 The Fiddle & Pick is a great performance venue. World-famous pickers have performed on our stage! We have an intimate room with great sound. Local and touring musicians have performed at Fiddle & Pick. Our beautiful dance floor can be used for "living history events" or fun dance parties that feature live bands.
Click the button above to view the Calendar of Events for a list of regularly scheduled events:
Traditional Song Weekend with Instruments (held annually on the second weekend in April)
Kids Summer Music Day Camp (held in June )
Irish Music Weekend (has moved from April to be held annually on the Second weekend in November)
"Eighth of January" Old Time Music Weekend (held annually on the weekend closest to

Jan 8th

)
Pickin' Parties
Writer's Spotlight Series
Workshops (Intensive Study)
Ceili Parties (Irish Barn Dancing)
Flat-Footing / Clogging / Buck Dancing
Concerts
Please subscribe to receive our eNewsletter & stay updated on upcoming events!